The last days before the holidays always fly by. The kids are excited and full of anticipation. But the suitcases still have to be packed. And nothing should be forgotten. Do you also experience waking up in the middle of the night sweating and looking for the insect spray? Many years of experience in packing suitcases unfortunately doesn't always help.
To make it easier to prepare for your holiday, we have put together some tips for you:
• Think about which and how many clothes your kids really need. The usual recommendation is 1.5 times the number of days of the camp. If it's a sports camp, you will of course need a lot of sports equipment.
• Take clothes & shoes that can get dirty and maybe even be broken.
• Ask if you need to bring towels and bed linen.
• Wash all new clothes and label everything - from socks to water bottles - with name stickers. And if, like us, you're often too late, just get our Press & Stick labels.
• New shoes should be broken in and tested for comfort. Don't forget the shoe labels.
• Depending on your arrival, don't forget to mark the luggage of your children and make a wristband in the morning with your contact details or the details of the responsible person.
• Does your child have allergies or doesn't like certain things? Then simply mark all important information on the wristbands around the wrist and every caregiver knows immediately about it.p>
But the most important thing is to enjoy the quiet holidays. Your kids will certainly enjoy their holidays without their parents.


Summer camp packing list:
• Clothes for every weather including rain jacket, enough t-shirts, underwear and socks for every day
• At least 2 pairs of long trousers (e.g. jeans) and shorts (in summer)
• Proper, closed, firm shoes (sneakers)
• (warm) Sweaters or jackets – (layer like an onion) 🙂
• At least two bath towels if they are not provided, a swim suit and, depending on location, water sandals
• Sun hat, sun screen, sun glasses and possibly mosquito spray
• Toiletry bag with toothbrush, toothpaste, soap, shampoo, etc.
• Sleeping bag, sleeping mat, etc. when camping, pillows and bed linen
• Stuffed animal & favourite book
• Flashlight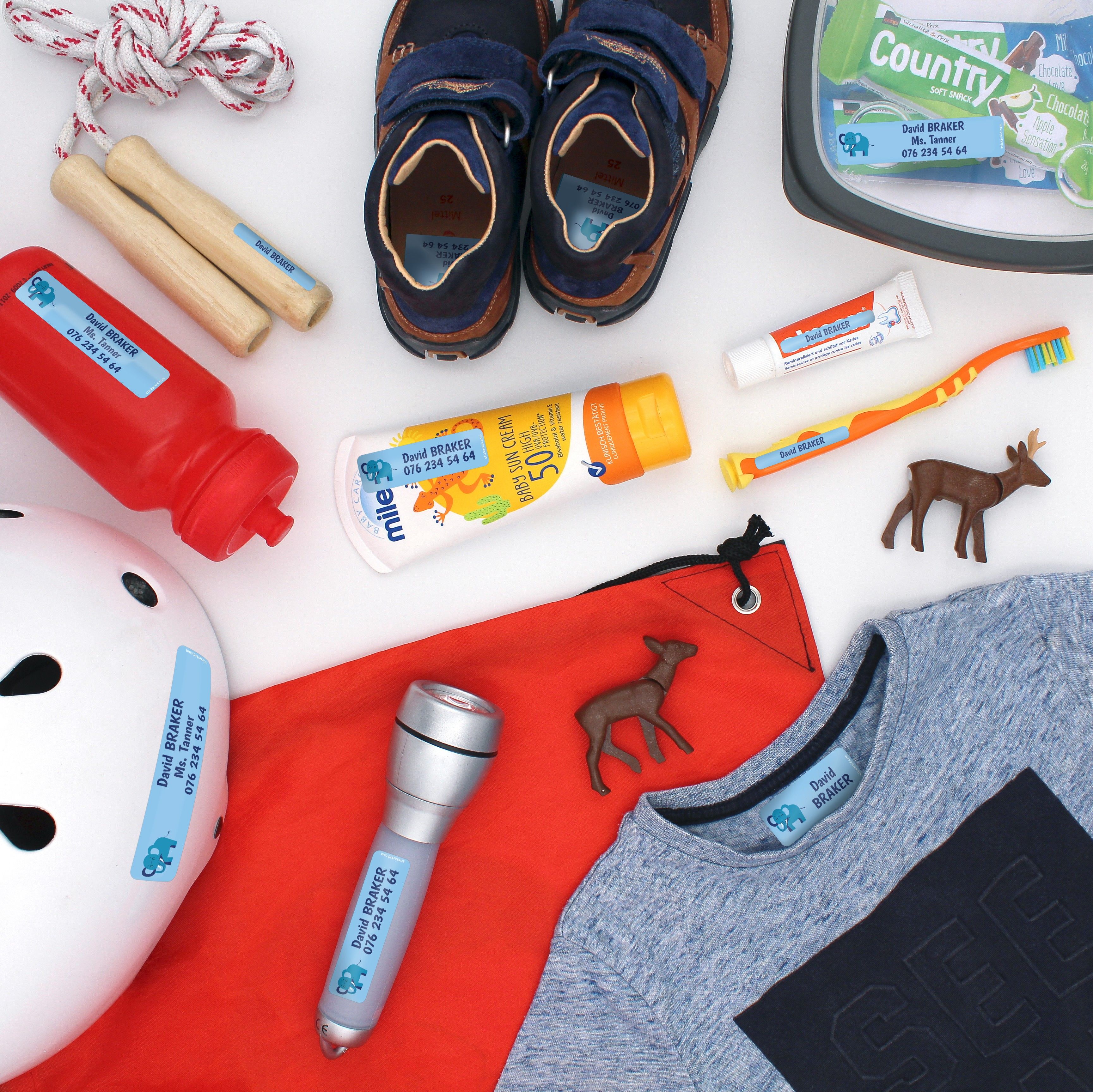 Just download our free packing list for the summer camp and there will be no more sleepless nights.